Freshwater Phil online
Home page
My Fishing Blog
My Fishing Videos
Links
Contact Me
Recommended
Ice fishing guides
Montreal fishing guides
Montreal fishing spots
Fishing trips/outfitters
Fishing guides
by species
Casting/trolling
Bass
Musky
Pike
Shad
Sturgeon
Trout (salmonids)
Walleye
Other techniques
Fly fishing guides
Ice fishing guides

Book your walleye or trophy pike fishing adventure at Le Domaine Shannon today!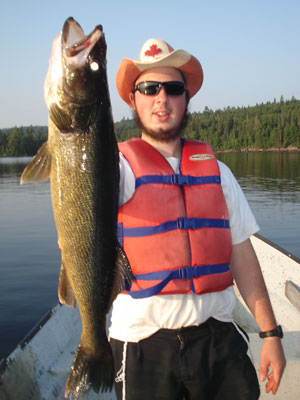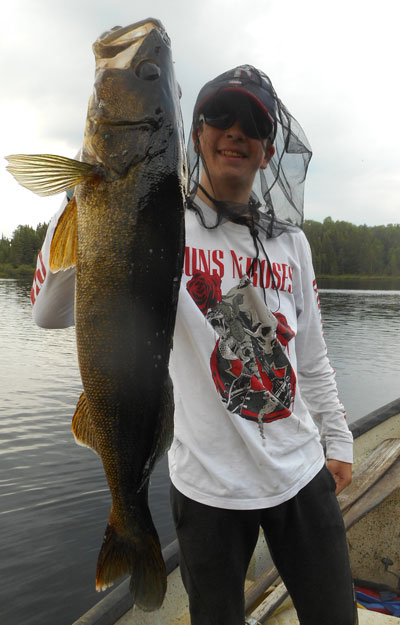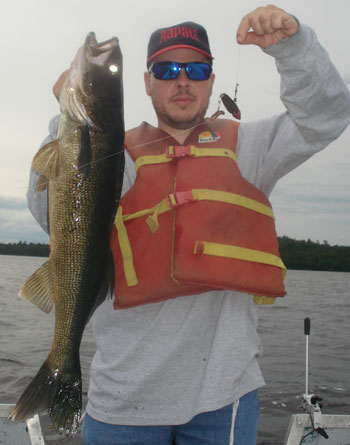 Le Domaine Shannon is by far my best spot to fish for easy bag limits of eating sized walleye, and trophy sized northern pike as well. Located about 375 KM North of Montreal in the upper Outaouais region of Quebec, it's a 4-5 hour drive from home. I've been going to Le domaine Shannon since 2010, we often do 2 trips there per season. Le domaine Shannon has exclusive rights to about 30 lakes on their territory. Main camp is located on the shore of Lac Seguin. Offerning 18 chalets with full time power and plumbing, their is also a meals plan available at the dining hall, which includes a well stocked bar, satellite internet access and a pool table.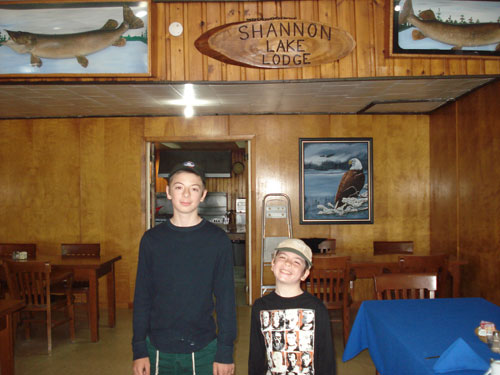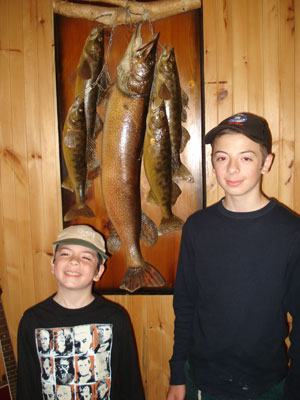 I prefer to fish the remote lakes at Le Domane Shannon. While you will give up on comfort, electricity, and occasionaly plumbing/toilets (depending on the lake), the fishing is typically a lot better, and we often end up with an entire lake to ourselves for the week, miles away from the closest anglers.







Most of the lakes at Le Domaine Shannon contain both pike and walleye. Le Domaine Shannon has generous bag limits on both species, namely 8 walleye per person, and 10 northern pike per person. Walleye must fall into a slot size to be kept, and pike must be over the minimum size as well. The majority of visitors to Le Domaine Shannon are guests that go back year after year to enjoy the superb quality of walleye fishing at Le Domaine Shannon.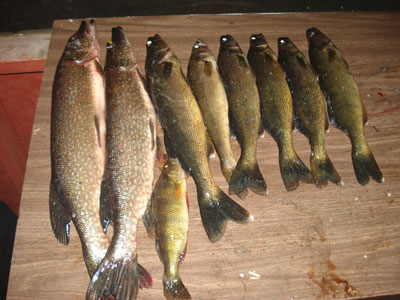 Northern pike are the other species widely abundant at Le Domaine Shannon, and their are some huge trophy fish swimming in surprisingly small lakes. While we haven't managed to land any true giants (yet), we've got some decent ones over the years.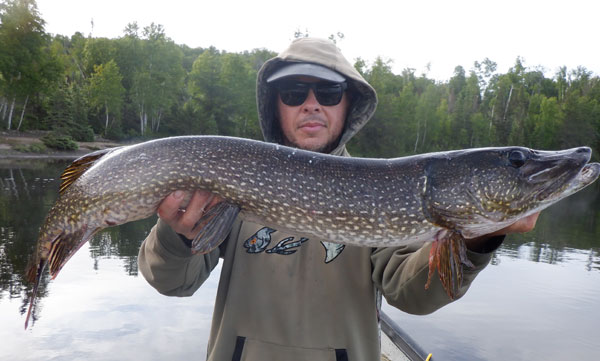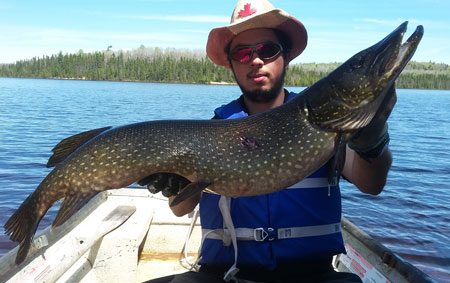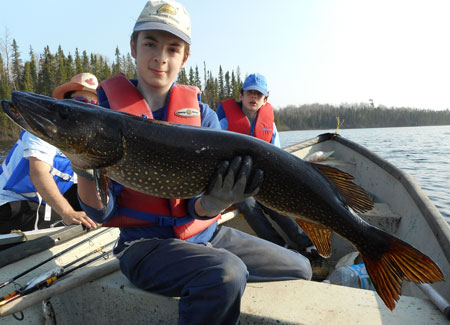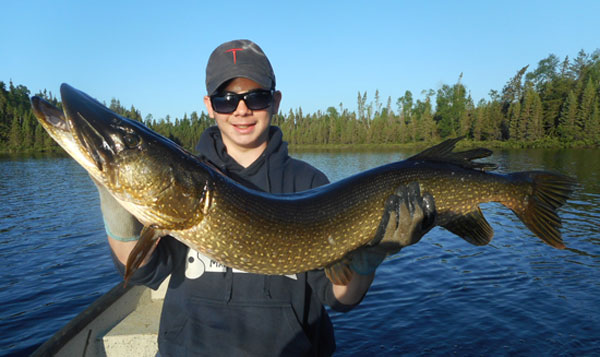 Le domaine Shannon is nearly 100 KM from the closest town, it's remote location filled with a high density of moose, black bears, wolves, and hares. We occasionally see the odd eagle as well. For people that love the wild outdoors, Le Domaine Shannon is definitely the place to consider for your next fishing adventure.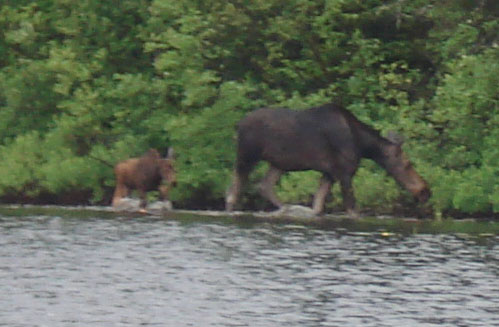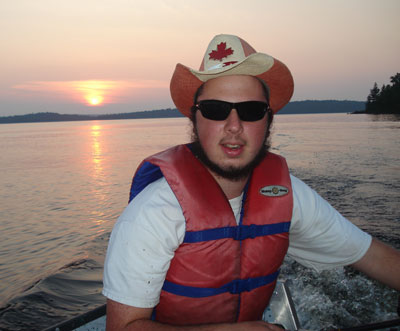 Le Domaine Shannon details

Location: Roughly 100 km past the town of Grand Remous on Hwy 117 N.
Click for map.

Best periods: Mid May to late September for pike and walleye.

Rates: Prices start at $85 per person per night, meals plan available at main lodge at $55 per day for 3 meals.
Ask for the 5% "Freshwater Phil" discount!

Boats: Motor boat rentals start at about $60 per day, 15 footers on small lake, 18 footers on bigger lakes.

Other services: Bait, tackle and fishing guide available as well.

Contact Le Domaine Shannon by clicking here.



Check out the following blog posts about our recent fishing trips to Le Domaine Shannon:

July 2022 - Lac Wahoo
June 2021 - Lac Wahoo
August 2020 - Lac Wahoo
July 2020 - Lac Wahoo
July 2018 - Lac Wahoo
August 2017 - Lac Lenotre
May 2016 - Lac Wahoo
August 2015 - Lac Lenotre
May 2015 - Lac Boss, Lac Hebert, Lac Pearl
August 2014 - Lac Lenotre, Lac Fig
July 2014 - Lac Wahoo
May 2013 - Lac Wahoo
July 2012 - Lac Wahoo, Lac Beutel
August 2010 - Lac Lenotre