Freshwater Phil online
Home page
My Fishing Blog
My Fishing Videos
Links
Contact Me
Recommended
Montreal fishing guides
Montreal fishing spots
Fishing trips/outfitters
Memorial for my Dad obm
Species
Bass
Carp
Channel catfish
Musky
Northern Pike
Perch/panfish
Sturgeon
Trout/Salmon
Exotic species
Got carp?
Carp fishing lessons
Carp picture gallery
Buy hair rigs



Panfish include the species that most of us started catching as kids, due to their abundance and willingness to aggressively take live bait. I started all my kids on Perch, Sunfish and Rock Bass, as at that age, numbers are more important than size.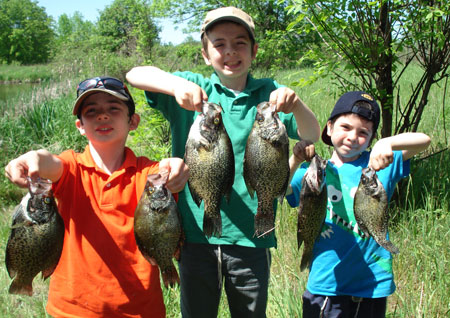 Sunfish
Probably the most abundant species during the warmer months, sunfish virtually guarantee non stop action for my kids. They make learning how to cast and how to set the hook tons of fun. We have both bluegill and pumkinseed sunfish around Montreal, I typically use a small #10 or #12 hook with a split shot and small piece of live worm for bait.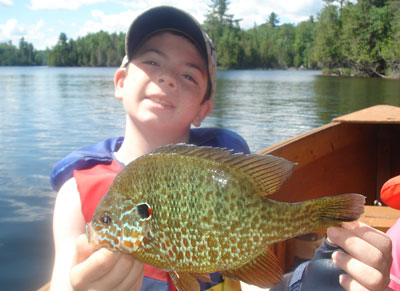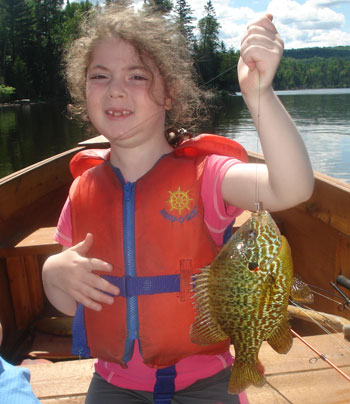 Perch
Perch are another species that are very abundant in our waterways. They are agressive 12 months a year, colder months are usually better for Jumbo perch which occasionally hit 1 lb. I typically set my kids up with the same rigs are for sunfish, but switch to smal jigging lures tipped with worm when ice fishing for perch. Perch are great eating fish.